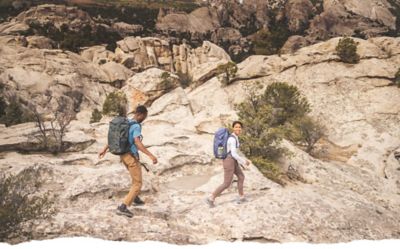 Whether you're making laps around your local paved route or wandering into the woods for a forest bath, when you're swinging arms and embarking on leg-powered travel, it takes a top notch combination of durability and long-lasting comfort to enjoy the journey.
SO LIGHT AND PACKABLE, IT GOES ANYWHERE.
SO DURABLE, IT LASTS FOR DECADES.