Find the newest stories from our athletes, galleries from our ambassadors in the field, behind-the-scenes interviews with product designers and content producers, letters from the brand, and all things Mountain Hardwear. And, if you haven't already, follow us on Instagram at
@mountainhardwear
and sign up for Elevated Rewards to be the first in the know.
The outdoor industry is growing every year, and with that, the need for more guides—but even more so: guides of all backgrounds who can support the diversifying communities of rock climbing and skiing. The Women's Network and The ProTrack are two programs designed to usher women into guiding, developed and run by The Mountain Guides, our alpine and rock climbing guide partner.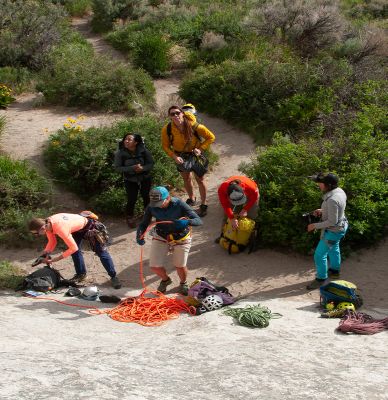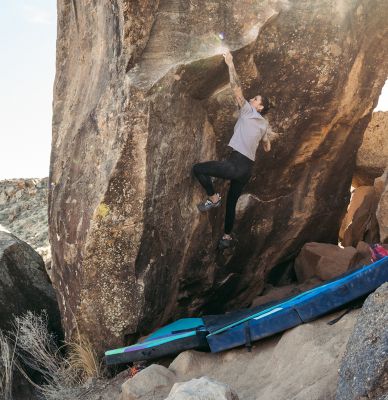 venture out with alex johnson & nikki smith
We're proud of our community. 🌈 Yet, being proud doesn't mean we always know how to support everyone in our community... As we work toward better understanding how LGBTQIA2S+ folks experience our mountains differently and creating a more inclusive outdoors, we called on help from the people closest to us. With the help of The Venture Out Project and Mountain Hardwear climbers Alex Johnson and Nikki Smith, we're learning.